It was a busy week for our club with many fixtures taking place in both Limerick and Cork.

U12
First up is our Limerick Lions Blue team. This is a young under 12 team with many players still under 11. They played Limerick Celtics Panthers in the North Munster League in St. Clements on Tuesday 17th January. They proved far too strong for our neighbors with some lovely scoring coming from our boys. The final score finished:
Limerick Lions Blue 48 – 7 Limerick Celtics Panthers
The boys then headed Leeside to face three teams in the Cork League. The lads played St. Anthony's first and played some lovely defense. Final Score:
Limerick Lions 40 – 20 St. Anthony's
Next up for the boys they faced Labanga. Again some great scoring and passing from our lads, meant that we took an easy win. Final Score:
Limerick Lions 45 – 16 Labanga
Finally, though the boys had tired legs, they faced their biggest and toughest opposition of the day. The Kanturk team were physically tall and strong and were a formidable opposition to our boys. It was an extremely exciting game of basketball with the teams going basket for basket, and some great basketball on show. Our boys did just enough to come away with a hard-earned victory. Final Score:
Limerick Lions 36 – 30 Kanturk
U14
Our U14's were in action in Cork on Sunday 22nd January facing three Cork teams. The boys travelled down to Cork and brought some of the U13 players with them for experience. The U13 boys did themselves proud helping our lads to gain 3 out of 3 wins!. What a day for the boys. The final scores are as follows:
Limerick Lions 46 – 26 Crosshaven
Limerick Lions 66 – 15 Midleton
Limerick Lions 57 – 29 Ballincollig
Coach Trevor Moore is very proud of how the boys played and the great scoring and passing that they displayed. The future is very bright for this group of lads.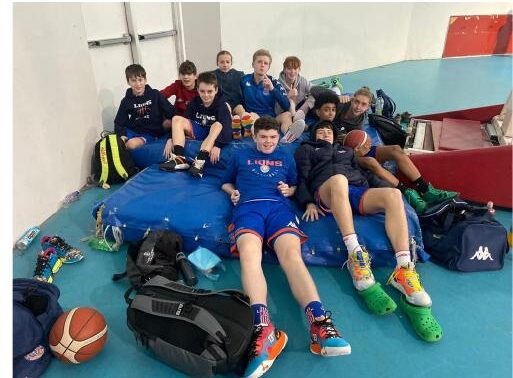 U16
Our U16 Blue team travelled to Cork on Saturday 21st to take on two Cork teams in the Cork league. The first game against Labanga didn't pose much of a challenge for our lads with all of the boys getting plenty of game time and contributing well to the scoring. Final Score:
Limerick Lions 51 – 21 Labanga
The second game was a very different story. They faced a very strong and well coached Neptune side. Neptune had some tall and athletic young lads who were well able to run the ball into the basket. Our lads battled hard and managed to get some great scores, but our defense was not strong enough to stop Neptune from scoring. A good learning experience for our lads and highlights the areas that we need to work on going forward. Final Score:
Limerick Lions 51 – 72 Neptune
U18
Our U18's are currently top of the North Munster League and hope to keep that spot to earn some silverware this year. They played Limerick Lakers on Monday 16th January in St. Munchin's College. This was the team's second meeting, with Lions taking the spoils the first time out. Unfortunately our team was missing Diarmuid O'Donovan as he had picked up an injury in the first outing against Lakers. But the boys battled well, made some great scores and played well as a team. Final Score:
Limerick Lions 61 – 34 Limerick Lakers
U20 Limerick Sport Eagles
Our U20 Limerick Sport Eagles faced off against Sligo All Stars on Sunday 22nd January at home in St. Clements. The game started off going basket for basket, but we did see some spectacular dunks from Ajay Ryan Walsh during the first quarter. Sligo got into a bit of early foul trouble which saw our lads on the free throw line. The second half was all about the Eagles with some superb scoring from Liam Price, Reece Barry and Alan Fitzgerald. Our boys were far too strong for Sligo and all of our lads got plenty of game time, and made their mark on the court. This means that the boys have only lost one U20 National League game to date and are in a strong position to make it to the next stage of the league. Final Score:
Limerick Sport Eagles 102 – 57 Sligo All Stars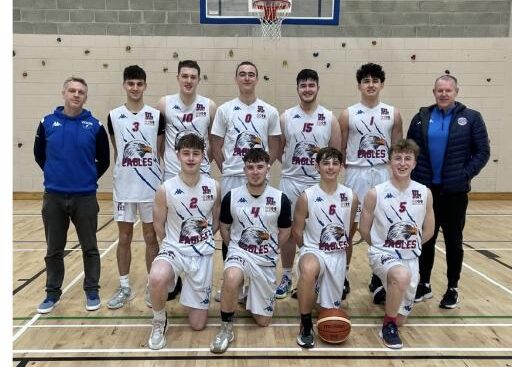 S

e

n

i

o

r

L

o

cal

L

e

ag

u

e

M

e

n
Our men's local league team are currently top of the North Munster League and are hoping to remain in pole position going forward. Two notable games in the last week for our local league players. The lads faced local rivals Limerick Celtics in St. Munchins college. There is always a great display of basketball when these two teams face off and this game was no exception. Our experienced players stepped up to the plate and worked so hard on both ends of the court. 
The addition of the youth into this squad has brought speed, fitness and agility into the team and we are really seeing the benefit of this mix paying off this year. This was a close game, going basket for basket but thankfully our lads did enough to take the win. Final Score:
Limerick Lions 74 – 68 Limerick Celtics
The lads then faced The Warriors in the local league. This was not as much of a battle for our lads as they are physically stronger and have a much bigger panel to pull from during the game. Jakub Czuba still shows amazing athleticism, landing dunks to the delight of the crowd. Unfortunately one of the Warriors players, Egidijus Baksys, took a fall during the game, injuring his ankle and requiring hospital treatment. We wish him a very speedy recovery. Final Score:
Limerick Lions 82 – 65 Warriors