U14 Division Two North Munster League
Lions Orange v Lions White
Our two U14 division 2 teams faced off against each other this week in the North Munster League. The game was exciting and showcased some good skills and great team comradery. On this occasion, Lions Orange took the win. Well done to both teams.
Lions Orange v Nenagh Warriors Red
Our Lions U14 Orange team took on Nenagh Warriors Red in St.Munchins College. Our boys had gained some great game experience earlier in the week when they played their club counterparts, Lions White and so were ready for action. They worked the ball very well, getting some very impressive scores. Our defense also proved too much for the Tipperary side, meaning that we took a comfortable win.

Limerick Lions Orange 54 – 21 Nenagh Warriors Red
U16 Division Two – North Munster League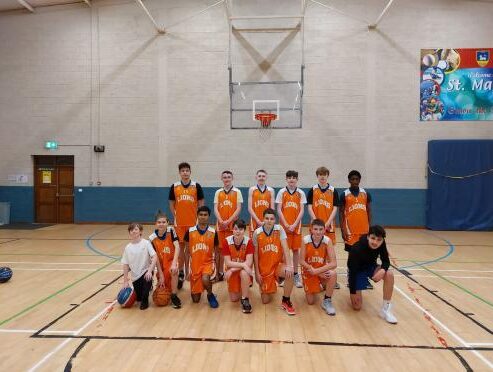 Lions Orange v Glen Cruisers
Our U16 Lions Orange team headed to Newport to take on Glen Cruisers. The last time these two teams met, Glen Cruisers took the spoils. Most of our boys are new to the game of basketball but have been training hard and improving with each week. That hard work paid off in the game, when our boys battled hard, worked for each other and got some great scores, meaning that our boys managed to take the win! Your coaches Bobby & Harry are extremely proud of the progress you've made so far! Keep up the hard work.
Lions Orange 45 – 33 Glen Cruisers
Lions White v Glen Cruisers
Our U16 Lions White team continue their unbeaten record in the North Munster division 2 league with a very convincing win over Glen Cruisers. All of the boys got lots of minutes on the court and some great scores were achieved by Darren O'Shea, Noah Jackson and David Burke to name just a few. Our boys are well on their way to claiming this year's league title! Keep up the hard work.
U16 North Munster Division 1 League
Lions v Portlaoise Panthers
Portlaoise Panthers travelled Shannon-side to take on our division 1 U16 team. While our boys had a fantastic start to the game and it was great to see so many of the boys step up and take responsibility, we just weren't able to edge out our visitors. Harry Smith and Michael Stanners shot well, with Kril Yakolev and Gavin Tierney picking up some valuable rebounds and scores themselves. Despite some key players being absent from the game due to injury and travel, the boys showed real potential and responsibility. Onwards & Upwards lads!
Limerick Lions 55 – 80 Portlaoise Panthers
U12 Division 1 North Munster League
Lions v Nenagh Warriors White
This season has been a mixed bag so far for our U12 division 1 team. They have had some good wins and showed some great potential for such a young team with the majority being U11. However Nenagh Warriors White were tall, strong and fast and took the win on the day. Lots for our lads to improve on and great game experience for them all.

Lions 25 – 47 Nenagh Warriors White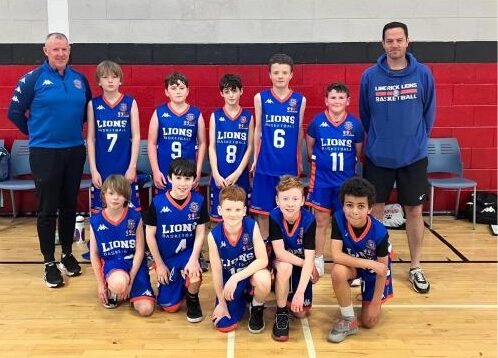 U12 Division 2 North Munster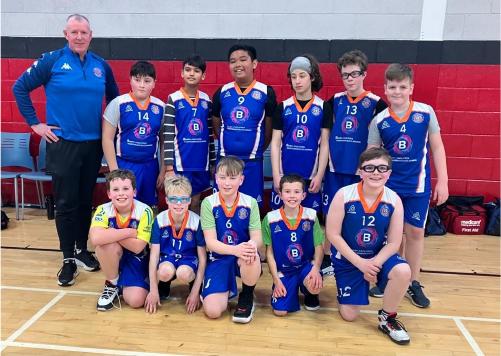 Lions White v Nenagh Warriors Red
Last but most definitely not least our U12 White team took on Nenagh Warriors Red in St. Munchins College. The last time these two teams met, Nenagh took the win.
Where to start with this group of players!!! Most of these boys have only recently started playing basketball, some only in the past number of weeks, but they have showed great work ethic and determination to improve. They have played many games, some close and some not so close, but in every game they have gained valuable experience and have learned so much.
With their head coach, Harry Coyne being out of action for a few weeks, Alan Martin and Paul Horkan have stepped up to help out with this team, and coach Paul got the reward of seeing this group of players become a team on Saturday!
They went into the final quarter of the game down 12-11, but they were determined to give it everything they could. They battled hard, passed the ball well and scored some great baskets to take the win! The celebrations were epic and were very well deserved! This team is only getting started! Keep it going lads!
Lions White 21 – 14 Nenagh Warriors Red
Love the smiling faces on the boys! Even coach Paul almosmanaged a smile!!!!