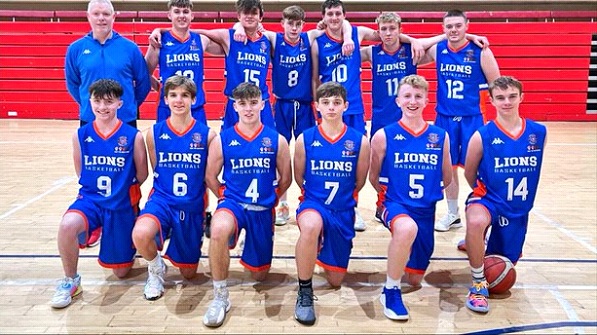 A very busy day of basketball was had by our U18 team on Saturday 30th October 2021. They travelled to Cork for the Michael Heffernan Tournament. The day started with an early game against Fr Matthews and the early start didn't do the boys any favours, losing the game by 1 point.

Next up was a very strong and physical UCD Marian team. The game went basket for basket with our boys picking up pace during the game. Unfortunately a lack of defensive rebounding cost us the game, losing by 1 point again.
Our third pool game was against Moycullen from Galway. The boys got off to a great start, scoring some quick baskets and their shooting was on point. Moycullen were prevented from getting into the game and we finished with a convincing win of over 20 points.

We managed to secure a place in the quarter final and faced Titans from Galway. We started well and worked up an early 6 point lead. Fatigue started to kick in and we allowed Titans back into the game. The boys dug deep and came away with a convincing victory and a score line of 59-45.

This saw us qualify for the semi-final where we met with St. Brendans B from Kerry. St Brendans worked hard but were no match for our boys who had gained great game knowledge from their previous games. Another convincing win of 51-36.
The final of the plate saw our young Lions take on St. Brendan's A team. A very poor start from our lads saw us go down 10-0 in the first few minutes. The lads were tired and it started to show in their game play. They rallied hard and pulled back some vital scores but it wasn't enough with St. Brendan's A team coming away with the title on the day.
The lads thoroughly enjoyed getting back on court and showed some great promise for the season to come. Well done to the players, coach and management team.