Limerick Lions v Neptune
Our U18 team travelled to Parochial Hall in Cork on Saturday to compete in the qualifying games for the National Cup. An early start saw our lads take on Neptune. Some strong scores from Alan Fitzgerald ably assisted by Alfie McCoy were impressive but we finished the first half down by three points. The Lions lads came out much stronger in the second half with Sean O'Reilly putting fierce defensive pressure on the Neptune lads and forcing mistakes. This along with some excellent shooting and driving scores from Liam Price and Liam Finn meant that the Lions came away with the win.
Final Score
Limerick Lions 60 – 55 Neptune
Top Scorers
Liam Price – 25
Alan Fitzgerald – 12
Alfie McCoy – 10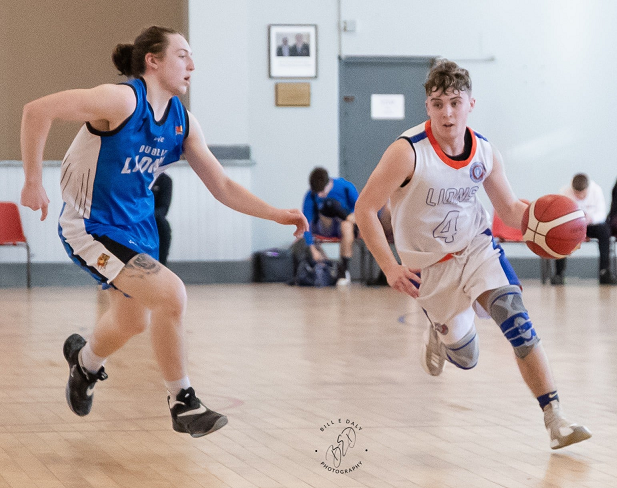 Limerick Lions v Dublin Lions
Next up was a clash of the Lions! We faced a very strong Dublin Lions team who had a super first five, equally matched by a super second five. Dublin Lions put intense defensive pressure on our lads from the first tip off and despite great scores from Liam Price and Sean O'Reilly, we finished the first half 29-18 down. The second half was better and fouls from the Liffey side meant that Alfie McCoy was on the free throw line and made them count. Good rebounding from Michael Fahy, cracking outside shooting from Nathan Stanners and a super basket at the end from Jack O'Halloran was unfortunately not enough to seal the deal for Limerick Lions.
Final Score
Limerick Lions 50 – 65 Dublin Lions
Top Scorers
Liam Price – 20
Alfie McCoy – 7
Sean O'Reilly – 7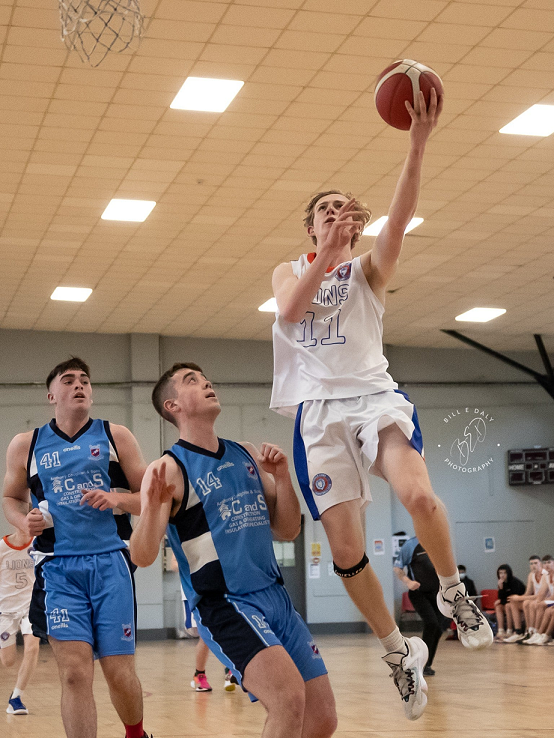 Limerick Lions v Malahide
The final game of the day was against Malahide who had beaten both Neptune and Dublin Lions earlier in the day. This was an "all or nothing game". We either won or we went home.  Michael Fahy started this game super strong with some excellent baskets from the start. We finished the first quarter down 21-17. But the lads were fired up and came into the second quarter with excellent defending from Alfie McCoy and steals from Alan Fitzgerald meant we finished the half down only 1 point.  Liam Price was on fire in the third quarter with great outside shooting and scoring some tough contested lay-ups. Third quarter score saw us lead by three points. It was all for the taking in the final quarter but Malahide found another gear and the Lions lads got into foul trouble and were punished at the line. A super three pointer from Nathan Stanners closed out the game but it wasn't to be our day.
Final Score
Limerick Lions 58 – 66 Malahide
Top Scorers
Liam Price – 28
Michael Fahy – 12
Alan Fitzgerald – 10