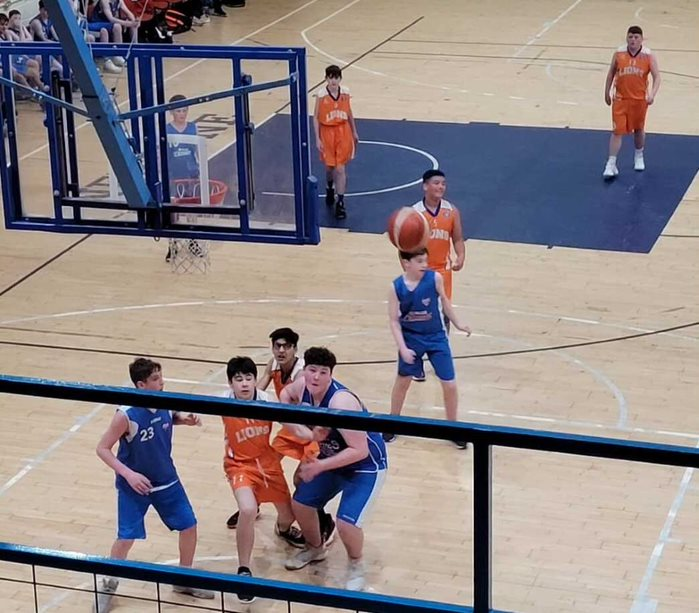 Our U15's travelled to Neptune Stadium on Saturday 29th January to play in the Cork Division 1 League.  We had received a walkover from Skibereen so this meant we just had two games to play.
First up we played Blue Demons. The game was basket for basket with some strong scores from Ryan Briganti and Ben Madden leading for the Lions. Good rebounding from Krill and Shubh gave the Lions second chances at the ring. John Finn was also strong under the boards picking up some nice baskets. Lions pulled away in the fourth quarter taking a comfortable win.
Final Score
Limerick Lions 48 – 33 Blue Demons
Next up was Ballincollig. A close game in the first half with some good outside shooting from Michael Stanners and Harry Smith. The first half finished with the Lions trailing by 4 points. Ballincollig turned up a gear defensively in the third quarter, forcing mistakes from the Lions. The ball just would not drop for the boys. Some Ballincollig steals punished us and opened up the gap with a score of 35-18 at the end of the third quarter. Lions were much stronger in the fourth quarter with good defence from Darragh Krausen and Oscar Martin and excellent fast break lay-ups from Ben Madden. Colm Price and Ryan Briganti were strong on the point and Gavin Tierney finished with two good scores under the basket. Unfortunately it was not enough with Ballincollig taking the win.
Final Score
Limerick Lions 49 – 34 Ballincollig