The week of 17th – 22nd October was a super busy week for Limerick Lions teams.
Many successes this week and of course if we don't win, we learn, and so some of our lads learned a lot this week!
U12 Lions
Eight of our U12 boys headed to Neptune Stadium in Cork on Saturday 22nd
October to face Midleton and Bantry. Our lads got a good win against Midleton,
and battled hard against Bantry but just came up short. It was a great learning
experience for this young team, many of whom are still U11, and plenty of
game time was had by all. Well done Little Lion Cubs!
U14 Lions White
Our U14 Lions White team travelled to Newport to take on Glen Cruisers on Saturday 22nd October. They faced a formidable opponent in Glen Cruisers who had height on their side. The lads worked hard but despite some great play from Dylan, Shay and Cameron, the game finished up Glen Cruisers 59 – 31 Limerick Lions White.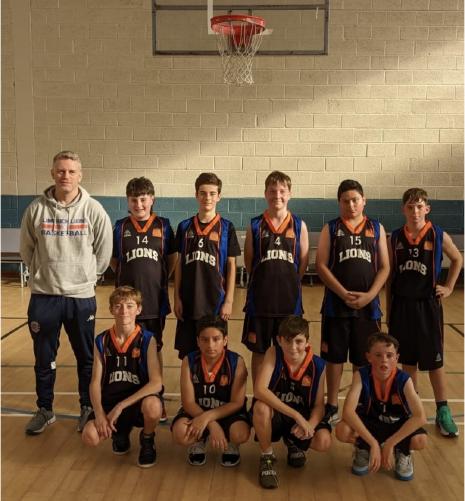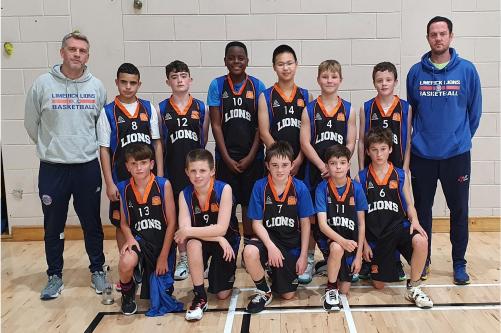 U14 Lions Orange
Our U14 Lions Orange team took on local rivals Limerick Celtics Black at home in St. Clements on Wednesday 19th October. This was a great game with some super displays from our boys. This team is primarily made up of our U13 team, so it was a very impressive performance. We proved far too strong for Celtics with the score finishing up in our favour.
Limerick Lions Orange 41 – 16 Limerick Celtics Black
U14 Lions A
Our U14 Lions team started their campaign this week with two games away in Parochial Hall in Cork on Tuesday 18th October. First up was Cobh. Our lads played some super basketball and ran the ball well from end to end. Our defence was solid and our shooting on point. The score finished up Limerick Lions 56 – 20 Cobh. Next up we faced Midleton. Again our lads proved too strong for the Cork lads. Super performances from Alex Toth, Yahya Eltigani and Borys to name just a few meant that the final score finished up with another win.
Limerick Lions 54 – 10 Midleton
Our lads then faced an epic battle when they took on local rivals Limerick Celtics Green at home in St. Clements on Wednesday 19th October. We took a strong lead in the first half but in true Celtics style, they battled hard and pulled the game back to within a couple of points. This was exciting end to end stuff with amazing basketball on display from two extremely talented sides. The Limerick Lions lads had the edge with great outside shooting from Jake Moore and solid defence from Daniel Tomac and Charlie Clifford and some super rebounding from Airidas and Covenant, we took the win. Limerick Lions 54 – 51 Limerick Celtics Green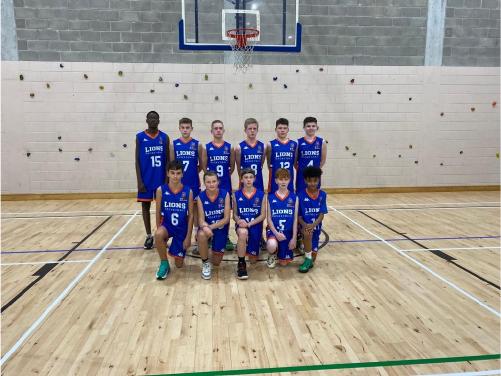 U15
Our U15's also travelled to Cork on Tuesday 18th October and took on Fr.Matthews. We started poorly and allowed Fr. Matthews to take a strong lead. However the boys re-grouped and started to play some great basketball at both ends of the court. Colm Price lead the scoring assisted by some awesome scores and rebounding from newcomer Sam Taylor. Dylan O'Connell was very strong defensively and ran in some great fast break scores. Odhran O'Farrell had some great drives to the basket also. Jay Murphy, Filip Miklas, Eoghan Carroll and David Bourke continue to improve each week. This was a great team effort with the result finishing in our favour.

Limerick Lions 66 – 37 Fr. Matthews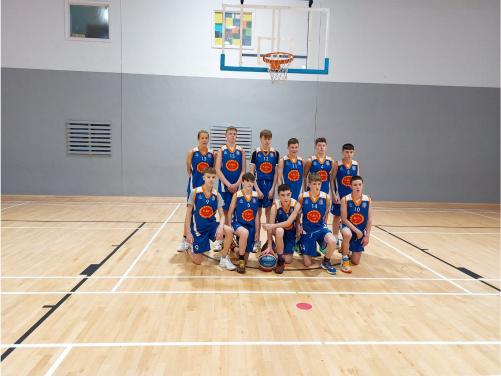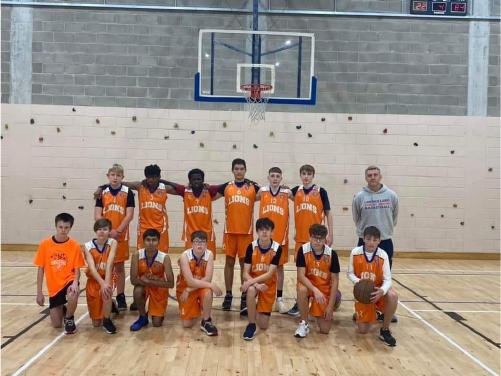 U16 Lions Orange
Our U16 Lions Orange team faced a big challenge this week when they faced Limerick Lakers at home in St. Clements on Tuesday 18th October in the North Munster Division 2 League. Many of these boys have only just taken up basketball and are busy developing their skills and learning to love this beautiful game. The focus for this team this year will be on skills development, fitness and fun. They faced very tough opposition for their first game out and the scoreline did not go in their favour with Limerick Lakers taking a convincing win. But the club are extremely proud of these lads and remember if we don't win, we learn!
U16 Lions White
The Lions white team travelled to Nenagh on Saturday 22nd October to play Nenagh Warriors in the North Munster Division 2 League. This team have really developed well since last season and are now starting to show good strong potential. Yasser was particularly strong on the point with Eoghan Carroll running in some great scores. Ahmed got some good rebounds and Ivan capitalised on fast breaks. Another win for the Lions!
Limerick Lions White 54 – 34 Nenagh Warriors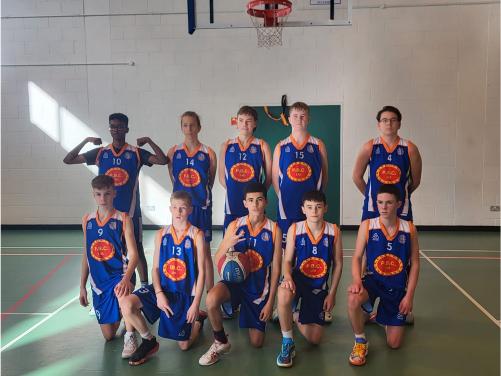 U16 A
Our U16 A team kicked off their U16 North Munster division 1 campaign this week with an away game to Shannon Jets on Wednesday 19th October. Our lads started off strong and continued to put serious pressure on the Jets. Darragh Horkan led the scoring with Krill and Arnau picking up some great scores from rebounds. Our Spanish lad Dario played his last game in the Lions colours as he headed home on Thursday. We all wish him the very best of luck in the future.
Final Score
Limerick Lions 67 – 24 Shannon Jets
Next up our U16 A team faced local rivals Limerick Celtics in the Cork league at home on Friday 21st October. Our lads started off very well and went up 31-15 in the first quarter. Some scrappy play by our boys in the second quarter saw Celtics get some good scores. But it was far from being enough with every one of our boys making a solid contribution when they got on the court. Darragh Horkan slammed down an incredible dunk, Arnau's shooting was perfect and birthday boy Gavin Tierney landed a wonderful 3 point shot, much to the delight of his team mates. Michael Stanners was on fire with his three point shooting landing no less than FIVE 3-point shots! A wonderful team effort and a very convincing win for the boys.
Limerick Lions 92 – 55 Limerick Celtic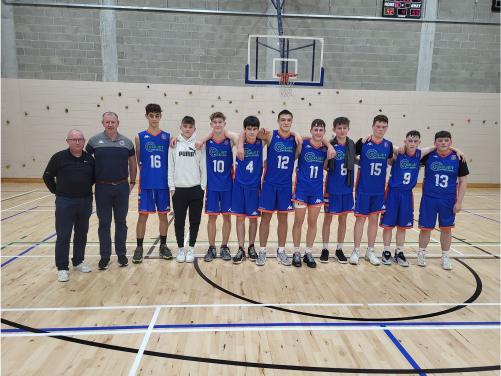 Local League Senior Men
Our senior men's team took on Limerick Lakers in the North Munster division 1 local league. Missing some of our big men meant that this was not going to be an easy task. Willie Tuohy did a great job as player coach and Jakub Czuba was solid on court as always. The lads dug deep and came away with a 3 point win.
Limerick Lions 59 – 56 Limerick Lakers