U12
This was a club derby game with our U12 Lions Blue team take on the Lions White team in St. Clements in the North Munster League. Some lovely basketball on display from both sides in a game that was played in a very sporting manner. Lions Blue took the win on this occasion.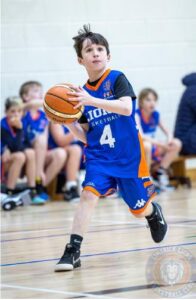 U13
Our U13 team travelled to Parochial Hall in Cork on Friday 11th to take on two Glenmary teams in the Cork League.
First up was Glenmary Nets and despite the journey to Cork our boys got off to a great start. A good spread of scores from our talented team. Lions took the win.
Final Score
Limerick Lions 40 – 26 Glenmary Nets
Next up the boys faced Glenmary Comets. Our lads proved far too strong for this team. All boys got lots of minutes and had a chance to try out new skills and came away with a convincing win.
Final Score
Limerick Lions 66 – 23 Glenmary Comets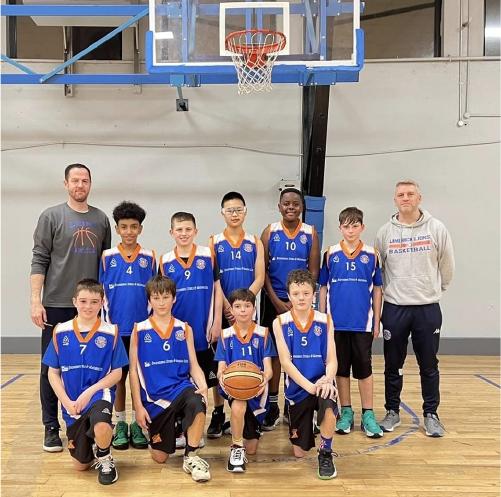 U14
Limerick Lions White v Limerick Lions Orange
Another club derby here with two of our U14 teams face off in the North Munster League last Monday evening. Good scoring from both sides and another game played in a very sporting fashion. Lots of minutes for everyone on the court and they picked up some lovely skills and game experience in the process.
Limerick Lions Orange took the win.
U16 Division 2
Limerick Lakers v Limerick Lions White
Our U16 Limerick Lions White team made the trip across town to St. Munchins to take on Limerick Lakers in the North Munster League. Our boys went in knowing that they had lost to lakers in a pre-season friendly so they were hoping that they had put enough work into their game to improve on that result.
And they had!!! The game started out really closely going basket for basket in the first and second quarter. There were a good spread of scores from all Lions players such as Chris Hickey, Dylan O'Connell, Odhran O'Farrell, Colm Price and Kris Simkus. Big Man David Bourke was outstanding on the night pulling down rebounds on both ends of the court and popping in scores despite defensive pressure. Lots of minutes for all the players, and a good strong convincing win for the Lions.
Final Score
Limerick Lakers 37 – 62 Limerick Lions
Limerick Lions White v Glen Cruisers Newport
Next up our U16 Lions White team took on Glen Cruisers at home in St. Clements on Tuesday evening. Some of the players were rotated as we have big numbers playing ball at this age group. Again, good strong scores from the lads from the beginning of the game with Chris Hickey, Kris Simkus, Yasser Masour and Darren O'Shea leading the way in the scoring. Lions White took a convincing win.
It is a pleasure to watch how far these lads have come with many of them only having started their basketball journey in the last two seasons. We can't wait to see what's ahead for this young U16 team. The future is bright.
Final Score
Limerick Lions 44 – 14 Glen Cruisers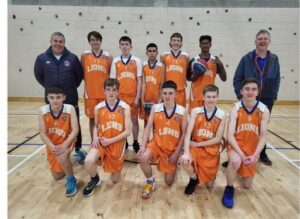 U16 Division 1
Limerick Lions v Portlaoise Panthers
Our lads made the trek to Portlaoise on Sunday 13th November to play Panthers in the North Munster league. They were hoping for a strong win to keep them unbeaten and on top of the NM league table.
The game went basket for basket in the first two quarters with the half time score 28-25 in Panther's favour. The third quarter hit hard with our lads struggling to score against a zone defense, finishing 41-30 down. The scores came better in the fourth quarter for the Lions, but unfortunately they came even easier for Panthers. It wasn't our day. Panthers took the win.
Final Score
Portlaoise Panthers 63 – 49 Limerick Lions
Local League Senior Men
Limerick Lions v Warriors
Limerick Lions took on Warriors in St. Munchins College on Sunday 13th November in the North Munster Men's division one league. This team is perfectly balanced with experience and youth. In this game the young guns of Alfie McCoy, Alan Fitzgerald and Adam Lengen played their hearts out and were ably supported by our veterans, Jakub Czuba, Willie Tuohy and Marc Notre. A good convincing win for the lads.
Final Score
Limerick Lions 72 – 51 Warriors